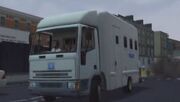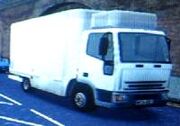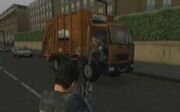 Looks like some kind of roadside truck breakdown services provide. Its rear
trailer is not connected to the cab and acts as a ramp in the game. This is very slow and awful at turning. There are at least 3 of these dotted around London. One can be found down St. James Street, another somewhere south of the Thames. Its sole saving grace is that the lights on top can be switched on with a gentle tap of the L3 button.
Ad blocker interference detected!
Wikia is a free-to-use site that makes money from advertising. We have a modified experience for viewers using ad blockers

Wikia is not accessible if you've made further modifications. Remove the custom ad blocker rule(s) and the page will load as expected.